Buy Sawmill Direct & SAVE!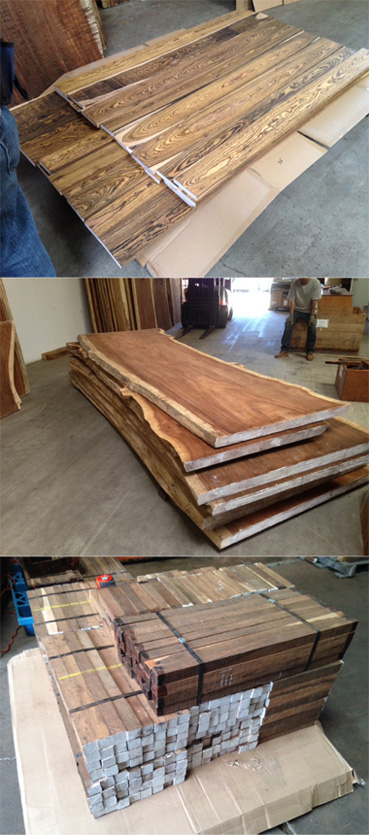 We have owned and operated our own sawmill in Mexico since 1984, and are a direct importer of several unique and hard-to-find species such as Parota natural edged slabs, Parota lumber, Mexican Kingwood (Camatillo), Cocobolo, Bocote, Granadillo and Primavera (Blond Mahogany).
We offer wholesale discounts on volume orders on any of these species and can produce cut-to-size material for a variety of manufactures:
Furniture Designers
Architectural Woodwork
Custom Live-Edged Tables
Custom Cabinetry
Duck/Geese Calls
Billiard Cues
Tool Handles
Police Batons
Woodworking Catalogs
Pen Makers
Musical Instruments
Container Loads (Solid Logs)
All species are available in dimensional lumber, wood turning blanks, musical stock, live-edged tabletop slabs and billets/squared logs. (Pricing based on quantity, required dimensions and current availability)
Please contact us directly for more information.
760.268.1080